About my Collection
Profile of Myself
Name : TSUJINO Teruhisa
Address : Chiba Prefecture, Japan
Number of varieties : 234 thousands (All over the World)
Detail : Here (In the sequence of Country Name)

Book Shelves of Stamps
Width 135cm(3 doors) and 90cm(2 doors) and 5 stages. Height 220cm, and Depth 40cm.
Now 231 Binders in there.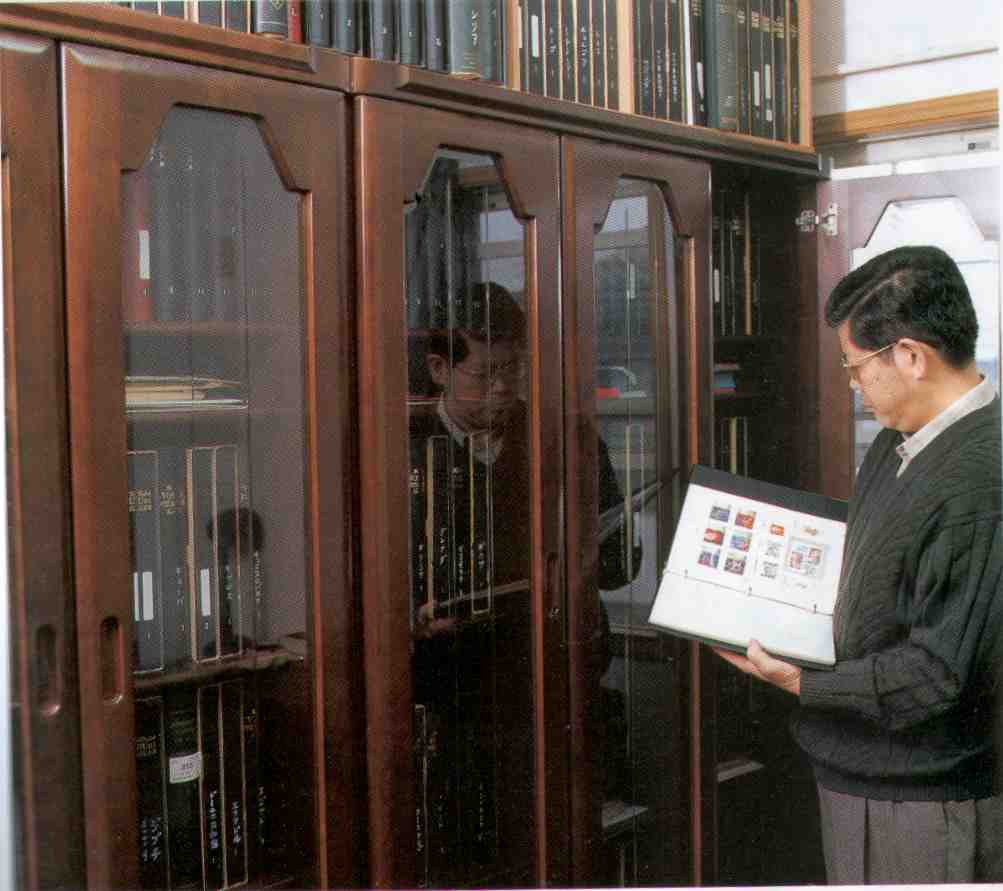 How to get Stamps
(1) Internet AuctionFrom Post Offices
(2) From Post Offices
(3) Kawaguchi Stamp Company(Tel : +0081-48-252-2811
(4) Really Used Stamps
(5) Exchange with Friends
(6) Other Stamp Shop

How to Reserve Stamps
(1) Foundamentary, Stamps are arranged to Album Leaves by each country in the sequence of issue date
(2) Temporary, throw into stockbook
(3) Partially using Sheetbook
(4) Duplicated stamps are in the draws



TO the TOP PAGE